Welcome to Nest Phu Quoc Company Lld
Web:www.phuquocyensao.vn  phone:0084-903190893 Ms Ha.
Nets Island  Phu Quoc provide your Nutrition,health and beautiful.
It has long been viewed as bird nest precious gift that nature bestowed on man, is used for processing the highly nutritious food, from the strengthening of rehabilitation for patients who elderly, pregnant women, nursing mothers, to help women beauty care, beauty restraints.Salanganes'Nest especially a very powerful assistant for women 's Nest bird species live in the island, foraging day to fly new evening flight to the nest, and their nests are made ​​by the saliva of they secrete and this has been scientifically proven to be very valuable nest nutrition Nowadays the scientific and technical applications people have created a favorable environment to lure birds nest on indoor farming and exploitation of oats, with proven quality is not inferior to nest outside the islandwith such favorable conditions, the nature of the ideal conditions in the waters .The Rach Gia, Kien Giang Phu Quoc  Salanganes'Nest  exploited the kind of high nutritional value in service to the consumer. today, with the advantages of farming in the nest, the bird nest dishes are no longer a luxury for the people, to be able to reward fostering awareness and delicacies are considered sago this dainty Viet Nam Bird nets Phu Quoc Company to invest in this business as well as it brings to users of quality products, and complete peace of mind in terms of value nature with the best price the market today, and many people desire can always be used this precious delicacies.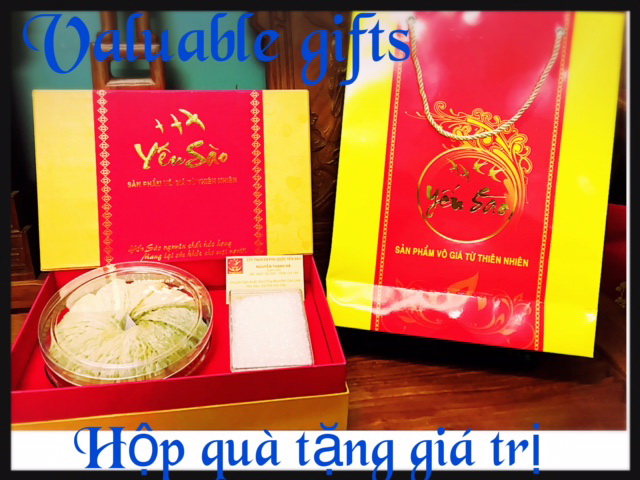 phone:0903190893 Ms Ha.